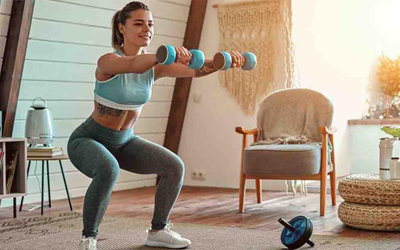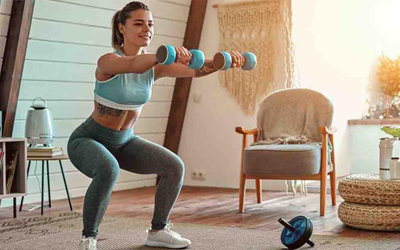 One of the greatest risk leading factors causing global mortality is physical inactivity. Moreover, this inactivity can be a riesling factor for several health issues like Stroke, Diabetes, Coronary Heart Disease, and Cancer. Staying regularly active physically in order to prevent and maintain noncommunicable diseases, as per the recommendations made by WHO. These activities are mostly aerobic exercises that can be well carried out at home. Let us discuss more the exercises that you can adopt.
Aerobic Exercises
Adopting aerobic exercises or particular cardiovascular exercises is one of the best physical exercises when it comes to making the hearts pump fast and increase the oxygen supply to the entire body. With exercises, the lungs adapt to take in more oxygen and make the muscles more efficient by using the oxygen.
These exercises involve the entire body and the use of oxygen that further involves cellular relations. Further, the body gets the required amount of energy to perform the necessary activities. The cells in the body increase in number and so the size of the mitochondria (the powerhouse of the cells). These cells use oxygen in order to create the necessary energy that helps fuel the vital reactions and functions in the body.
Benefits of Aerobic Exercises
It reduces the risk of heart attacks.
It helps decrease anxiety.
It reduces the risk of developing diabetes-2.
It reduces the risk of cancers in the breast, colon, etc.
It helps lower cholesterol.
It helps in reducing pain and swelling in the case of arthritis.
It helps improve balance.
It helps in achieving weight loss.
It helps in alleviating symptoms related to depression.
It improves the mood of the individual.
It lowers the risk of dementia.
It improves cognitive actions.
It tones the muscles and improves the posture of the body.
Want physiotherapy to help you guide with the right exercises? Reach out to the experts in the Dixie Physio. The experts here have the right skills and experience in treating all kinds of issues. Contact them today to book your consultation.