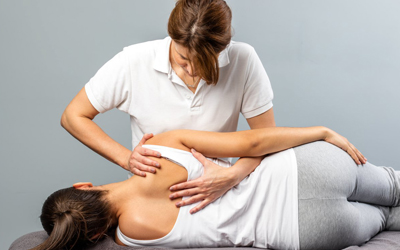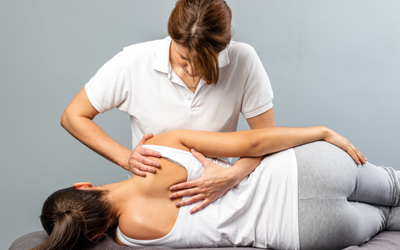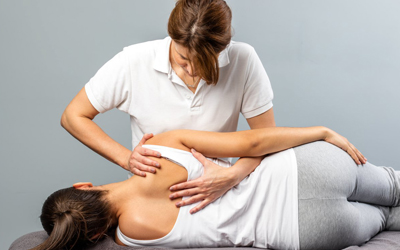 With growing age factors, it is common to feel pains, aches, and strains. But the good part is you don't have to live with that pain any more. All thanks to the osteopathy that helps to fight back and reclaim the body strength once again. Many companies like Dixie Physiotherapy offers osteopathy services that shows effective results to people of all age groups- from infancy, pregnant women, to elderly people. Osteopathy treatment is a perfect blend of both- physiotherapy and chiropractic therapy.

Why go for Osteopathy Treatment?
Osteopathy treatment works upon a holistic approach and further heals the pain by emphasizing on how the body parts of a person are communicating. The treatment is based upon a hands-on approach that ensures the person's muscles, skeleton, ligaments, and connective tissue are working together perfectly. For the ones who are still unsure about an osteopathy treatment, here are the major benefits offered by this treatment. So, let's get started!
The best part of osteopathy treatment is that it not only improves the body condition physically but even improves the mental and social factors of a body. Osteopathy physicians believe that physical injury/pain even affects the person mentally as well. So, an osteopathy treatment will improve the musculoskeletal system and even gives relief to the mental state.
Osteopathy treatment even has a positive impact on the immune system of a person and helps in boosting immunity. The treatment helps with better thoracic mobility and improves lymphatic drainage. So, it basically helps to rebalance the nervous system of a person and boost up the immunity level of a body.
Osteopathy therapy is beneficial for people having chronic pains like in the lower back portion and removes the major cause behind these pains. It even helps in treating poor spinal posturing, neck pain, headaches, chronic pains, and aches. Relying on osteopathy treatment can even help people suffering from arthritis.
During pregnancy, osteopathy therapy can help the body to adapt to the strain and stresses during both the stages- during the pregnancy and aftermath. So, an osteopathy treatment helps with the alleviation of back, neck, shoulder pain, and pelvic pain, reduction in reports of nausea, vomiting. It even helps to maintain optimal breathing patterns and even in the regulation of the digestive system.
Alongside, many people have a question in their mind that is osteopathy and chiropractic similar? Well, the only difference between both of them is- they work upon different body parts while implementing different techniques. Want to know more about osteopathy treatment and wish to get therapy done for you? Connect with Dixie Physiotherapy who can assist you with the right physiotherapy services.