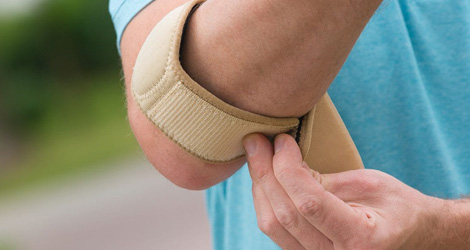 Are you suffering from a tennis elbow or an arm injury? Every year, many athletes injure themselves at the elbows, especially in indoor games. To protect your elbow from a sudden fall or injury, it is crucial to wear custom elbow braces. No matter, which sport you play or which physical activity you indulge in, elbow pains are quite common. At Dixie Physiotherapy & Wellness, we are your trusted wellness facility offering a catalogue of custom-made elbow braces in Mississauga. Our braces are crafted to perfectly fit the kids as well as adult elbows without gliding down.
Who Needs An Elbow Brace?
If you have a musculoskeletal disorder or low-density bones, wear an elbow brace to provide your arm with the comfort it needs. A brace not only help aligns the joint but also provide stability to the elbow joint and surrounding muscles. From moderate to maximum, elbow braces are available or can be adjusted to varying levels of compression you need to relax the muscles and joints.
For those who are looking for soft and flexible custom elbow braces in Mississauga, we have the one for you. Our braces won't limit your arm movement and provide absolute protection to the joint so that your daily activities are not restricted. To know which brace will work the best for you, consult our physiotherapists right away.
Order Your Choice Of Custom Elbow Braces!