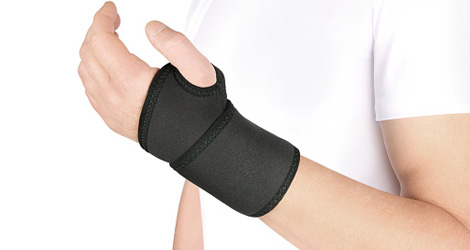 Is your wrist paining due to a muscle stretch? Did you fractured your wrist while playing? If yes, a custom wrist brace will provide the comfort you need while playing or working. Custom wrist brace not only supports the wrist but allows a flexible movement for the thumb and fingers. Made from rigid or flexible silicone plastic, it plays a crucial role in offering relief from carpal tunnel syndrome, post-fractures, Osteoarthritis, or other painful conditions. At Dixie Physiotherapy & Wellness, our physiotherapists assess your condition and design a custom wrist brace and splint in Mississauga that meets your comfort needs. Our splints work the best for patients who are recovering from an injury or surgery and needs protection for quick healing.
What Are Braces & Who Needs It?
When it comes to preventing and treating wrist injuries, wearing the soft wrist braces that wrap around your hand is the ultimate choice. These braces are used to support, protect, compress or immobilize the wrist joint, bones and ligaments during the injury rehabilitation. Not only this, but they also ease the chronic pain and stiffness arising from conditions such as carpal tunnel syndrome, arthritis, tendinitis and others.
We fabricate a perfectly fit custom brace to provide compression and stabilization to your weak wrist bones or injured nerves. Our professional grade splits are the right choice for treating Carpal Tunnel Syndrome, sprains, strains, and after cast removal. Right from small to medium and large, our wrist braces in Mississauga are specifically designed to fit your arm for better results and recovery.
Get Your Pair Of Wrist Braces From Us!
Dixie Physiotherapy & Wellness have an extensive collection of custom wrist braces based on the individual needs of patients and sports players. Our braces promote injury healing by increasing blood circulation around the tender joint, thereby improving the joint mobility and reducing the pain. With the right comfort and support, we make sure you return to your routine tasks soon again.
Visit Us To Grab Wrist Braces Today!