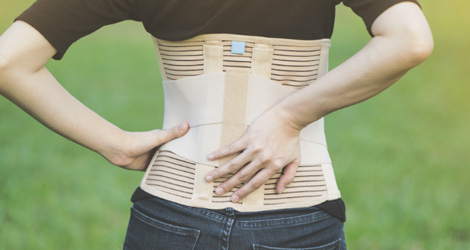 Are you struggling with chronic or acute back pain? If yes, back braces help a lot in easing your pain and discomfort. No matter, you are an adult or a sports player, the chances of getting a spinal injury or sprain are always high. To provide the right support to your spine and back, custom back braces in Mississauga are the right choice to opt for.
Dixie Physiotherapy & Wellness is your local wellness clinic offering a collection of specially designed and custom-made braces to ease your ongoing back pain. Whether you are planning a spinal surgery, or need to align your back or want corrections for a spinal disorder like Scoliosis, we are right here to ease your pain.
Orthopedic back braces are soft and rigid products that support a spinal cord along with providing comfort to the neck, spine and back. If you are a sports player, considering wearing back braces after the practice session is over to give your body the support it deserves. In adults, braces are the perfect choice to provide long-term comfort and ease the chronic pain conditions. Get a custom back brace if you are suffering from:
Benefits Of Wearing Spinal Braces
Order Your Custom Back Brace & Support
Along with treatment and pain relieving massage, an optimally fit back brace can ease the body pain and discomfort. With a perfectly fit brace crafted from a soft and breathable material, we are committed to ensuring you are comfortable and at ease. Please let us know how we can work together to find the right back brace for you.
Visit Us To Get A Custom Spinal Brace!