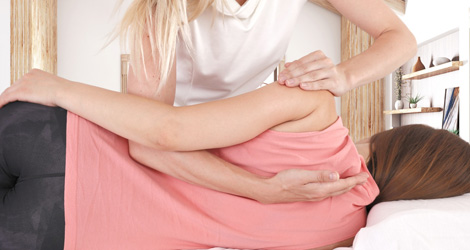 Do you know what is chiropractic care? It is a non-invasive technique that is widely used for easing the ongoing spinal and back pain. This gentle approach is responsible for improving the joint and tissue mobility at the affected body parts. Chiropractic care is completely based on the manual adjustment of the misaligned joints, most possibly the ones in the spinal cord. If you are undergoing a nervous system problem or chronic muscle pain, opt for chiropractic care from registered chiropractors.At Dixie Physiotherapy & Wellness, we are your local chiropractors who employ the right chiropractic adjustments, therapeutic exercises and care to align, strengthen, and improve your musculoskeletal movement and nervous mobility. With our evidence based approach and research based chiropractic care, we focus on increasing your comfort and decreasing the uneasiness.
What To Expect On Your First Visit To Our Clinic?
Upon your first visit at Dixie Physiotherapy & Wellness, our chiropractors will begin the treatment with a thorough examination to assess your condition. The result of the diagnosis test is the basis of our personalized chiropractic treatment plan. Whatsoever be the pain you are suffering from, our treatment procedure, rehabilitative care, chiropractic exercises, and lifestyle recommendations can help you recover faster.
Throughout the treatment, we keep our patients informed about the progress of their condition and encourage them to ask questions. Your comfort and care is our topmost priority and we strive to achieve it with an evidence based chiropractic treatment plan.
Chiropractic Care Techniques We Follow
Call Us To Schedule A Chiropractic Care Procedure!