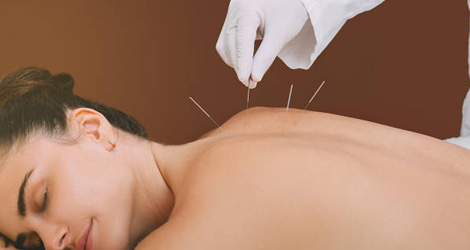 Do you want to get rid of the acute and chronic body pain? If yes, acupuncture can do wonders. It is an old Chinese approach which triggers the restricted body movement with the channels known as meridians. The inner body is full of energy which determines a person's well being. Whenever an illness occurs, the normal flow of energy gets disrupted. This is when acupuncture comes into play. It is helpful in treating chronic problems like back pain, neck pain, knee pain and migraine.
Conditions Treated Using Acupuncture
What We Do On Your First Visit?
At Dixie Physiotherapy & Wellness, we are your local acupuncturists in Mississauga who believe in the natural way of body healing using the years old acupuncture practice. Our goal is to help patients in regaining their health in a natural and quick manner. On your very first visit at our facility, we'll evaluate your health issues and existing condition to determine your set of symptoms to start the treatment.
Getting yourself treated with acupuncture requires great physical and mental control. To help recover faster, we advise our patients to have a healthy lifestyle, positive attitude, proper diet and regular exercise. After receiving the treatment, the response of nerves in your affected body part gets stimulated, which in turn activates the brain chemicals. In this way, the muscle pain and tension is relieved.
Acupuncture Techniques We Follow
Call Us To Schedule An Acupuncture Treatment in Dixie!